EMBROIDER YOUR INITIALS ON YOU SWADL PRODUCTS TO CELEBRATE LIFE'S MOMENTS
There is no vacation that can compare to the comfort and happiness of feeling good at home. Now all Swadl Bathrobes and Pillow cases can be personalized by embroidering your own initials! Perfect for commemorating extraordinary life moments or effortlessly enhancing your everyday routine.
Get ready to make your house extra special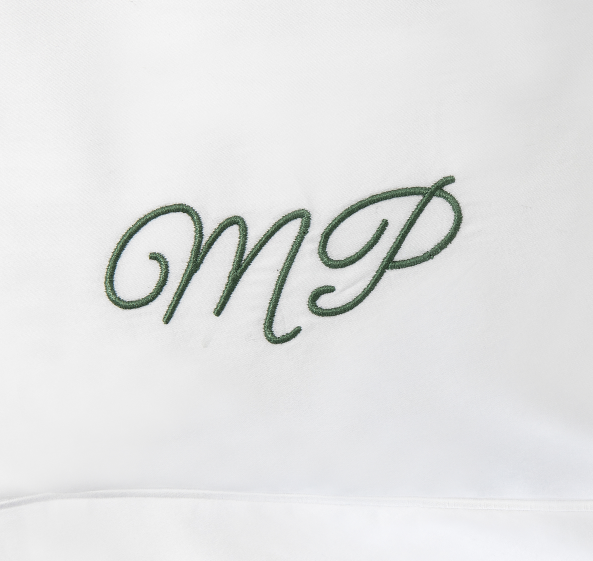 Swadl your way
Pump your favorite home essentials with this cool personalization feature, completely handcrafted in Italy using the finest and most resistant threads. A unique twist that will make your linens stand out.
FIND OUT MORE
An elegant flair
Enhance your bedroom with personalized pillows, tailored to your unique taste. Experience the luxury of a spa at home with monogrammed bathrobes, adding elegance to your bathroom.
Beddings Sets & Pillow Cases

Bathrobes
Find Your Ideal Pick
Select a bedset, pillowcase, or bathrobe, then choose from a variety of fun and sophisticated fonts and colors to add a personal touch.
Make a statement or add subtle detail with three font sizes: small (4cm), medium (8cm), or large (10cm). Afterward, decide on monogram placement - right or left side - and positioning: bottom up or down. Pillowcase designs will be angled accordingly, while bathrobe initials will be placed on the chest or pockets.
SHOP NOW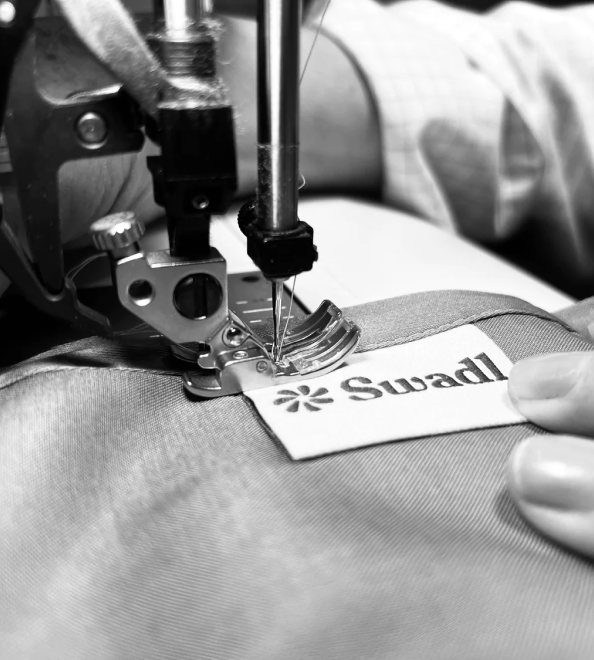 Embroidered with love in Italy
UNIQUE DESIGN
Elevate your home with a unique design that sets your linens apart, infusing an undeniable allure into your living space. Select from 3 sophisticated fonts and 7 striking colors for every taste.
FAST AND EASY
Experience a fast and easy process to customize your home linens. In just 3 easy steps, you can have your personalized linens at your door in 15 days.
HAND EMBROIDERED
Each personalized design is meticulously handcrafted in Italy using the most vivid and durable threads. Our skilled artisans apply Italian knowhow to ensure that every stitch reflects the essence of quality and craftsmanship.
RELATED FAQS
How much does personalization cost?

Our embroidered monogram costs 15 euros including max two initials.
How long does personalization take? 

Please note that personalized items will take 15 business days to ship.
Can I pick where to add my initials?

Customization is offered for all pillowcase products, bedsets, and bathrobes. Choose the placement of your initials on the right or left side, and select whether the embroidery should be positioned bottom up or down. Pillowcase initials will be angled accordingly, while bathrobe initials will be placed on the chest or pockets.
How big is the personalized monogram?

The dimensions of the initials are small (4cm) medium (8cm) and large (10cm).
Are customized items final sale?  

Personalized items are final sale and cannot be returned.
How can I speak to someone? 

We would love to hear from you with any questions, comments, or concerns. Chat with us on our contact us page.