ESSENCE OF ITALIAN LUXURY: COMPETITIVE PRICES FOR FIVE-STAR QUALITY PRODUCTS
At Swadl we have scouted the best Italian suppliers of luxury hotels to ensure outstanding quality on all our products made respecting ethical practices and using prime natural materials.
We work directly with medium and small Italian manufacturers, supporting local production cutting out any middlemen, applying ethical margins across all production steps that translates into competitive prices for clients.
Hotel inspired products Made in Italy with no exorbitant markups.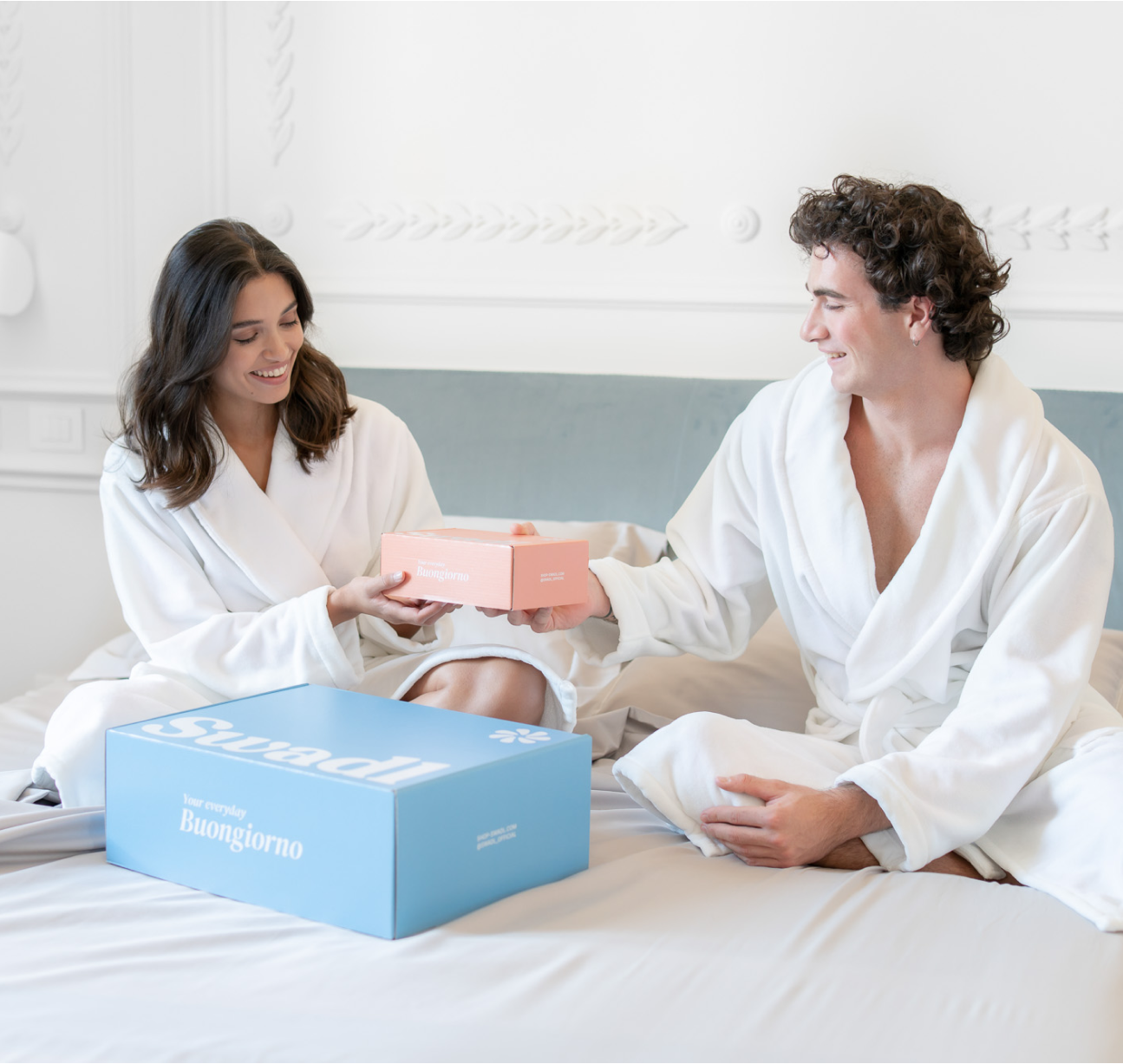 Italian bliss
Selecting top Italian partners allows our Supply chain management - from design to labelling - to be accurately monitored and fully traceable.
Fair prices cultivate happier and trustworthier relationships with our suppliers and coworkers, which gives us the possibility to actively support and invest in organic certified materials and green initiatives.
FIND OUT MORE
Our Fair Pricing Explained
We take pride in being a transparent luxury home linen brand, valuing your right to know the true markups behind our exceptional creations, offered to you without the burden of traditional retail surcharges.
We do things differently 
We are here to help you craft a home that enhances your well being while caring for our planet. Discover the finest home linens and soaps at honest prices, so you can enjoy a touch of Italian luxury in your everyday life.
RELATED FAQS
What is the Fair Pricing Policy? 

Our ethical pricing means we work with the best Italian manufacturers, remove the middlemen and sell superior luxury products directly to you with no exorbitant markups.
Do you have any sustainable certifications?

All our bedroom products are OEKO-TEX® and GOTS certified. Read more about our sustainable materials here.
What is The Plant A Tree Initiative?

For every purchase made, we plant a tree supporting various reforestation projects worldwide.
How can I speak to someone? 

We would love to hear from you with any questions, comments, or concerns. Chat with us on our contact us page.